Family Resources
We want to equip the family to be disciple makers. Find ways for your children or students to get connected!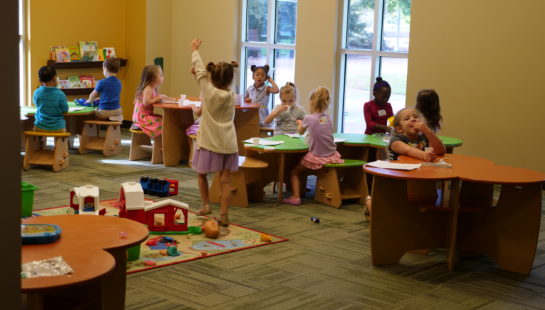 PreSchool Gathering Info
Beginning January 10 our Children's Ministry Programming will be open from 2 1/2 to Preschool Aged Kiddos. Registration is required before. Registration opens every Monday and will close Thursday's at 12 pm.
Preschool Registration
Kindergarten - 5th Grade
Our Kindergarten through 5th Grade Kids programming is now open!Registration is required for your kids to attend each week.Registration opens every Monday at 8 am and closes at 12 pm every Thursday.
Kindergarten - 5th Grade Registration
Children's Ministry Volunteers
We are working towards opening our Children's Ministry. As we are doing this, we are looking to bring in volunteers! If you're interested in serving along side of us so we can open more age groups, please sign up today!
Volunteer Sign Up
Sunday Lessons
Find lessons on Sunday and other fun videos throughout the week on our YouTube Channel!
CM YouTube
Children's Ministry Facebook
Find other activities to do with your kids throughout the week.
Facebook
RightNow Media
Our Children's Team created a playlist of videos for your kids to watch at home!
RightNow Media Playlist
Student Ministry at Northside
Beginning January 10, our Student Ministry (both Jr. High and High School), will begin meeting on Sunday afternoons from 4 pm to 6 pm. Both ministries will come together for some community time and then breakout in their grade levels for deep discussions.
Fill out this form to let us know your Students Grade and we will get them connected!